Description
NTR
Active Ribbon Microphone
The NTR couples the legacy and history of microphone technology with the latest in precision manufacturing innovations to deliver one of the world's finest ribbon microphones. Featuring world-class active electronics and a revolutionary ribbon design delivering extended high-frequency response and sensitivity, the NTR is not your average ribbon microphone.
Highly sensitive 1.8-micron ribbon element
Bi-directional polar pattern
Internal shock mounting system
Custom designed transformer and active electronics
Extended high-frequency response for superior versatility
One free ribbon replacement during warranty period
Hearing is Believing
Traditionally, ribbon microphones have a particular sonic character that excels in certain applications – for example, recording strings or electric guitar amps. The NTR shares this sonic heritage but offers a unique character that yields spectacular results in almost any application. Thanks to its revolutionary design, the NTR offers an extended high-frequency response and sensitivity that sets it apart, making it ideal for applications far beyond that of a 'traditional' ribbon microphone, from vocals and guitar to orchestral recording and even drums. Hearing is believing.
The Ribbon
At 1.8 microns, the NTR's ribbon is one of the thinnest in existence, delivering high sensitivity and an extended frequency response that is unique to the microphone. Using proprietary laser technology, the ribbon is cut with unprecedented precision, eliminating the micro-tears associated with mechanical cutting. This results in smoother edges and increased longevity. It is also shaped with acoustically optimised corrugations for enhanced performance and the ribbon is mounted with an ultra-high-quality internal shock mount that renders external shock mounting obsolete.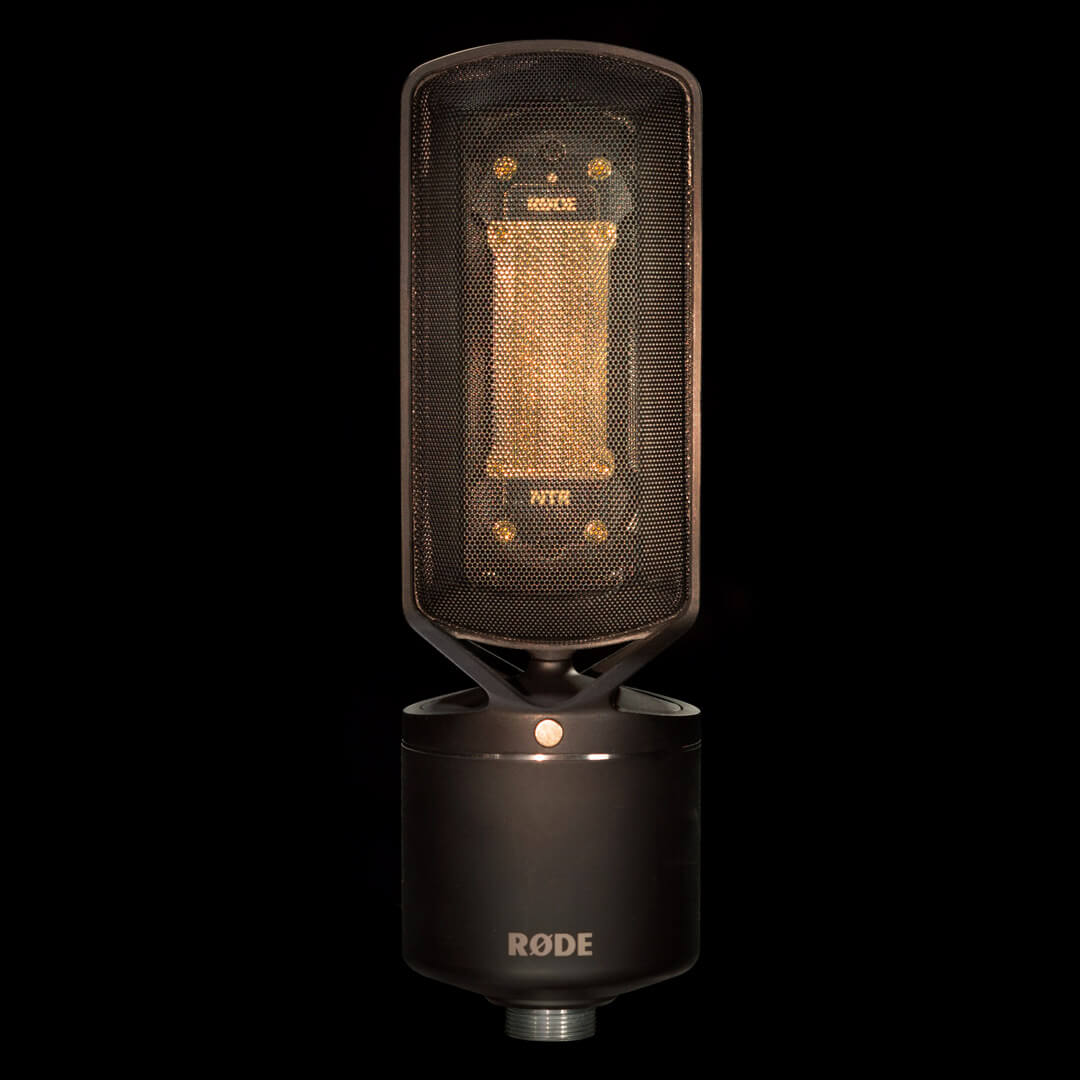 The Design
The NTR is precision-engineered to minimise acoustic interactions between the body of the microphone and the ribbon. The solid frame around the ribbon element is positioned entirely within the rejection zone of the capsule's bi-directional polar pattern to reduce acoustic shadowing and the ribbon is isolated from the microphone body to minimise any resonance. Finally, the chemically-etched all-metal mesh is extremely rigid while exhibiting super-low density, resulting in greater acoustic transparency.
The Electronics
The NTR's ribbon element is married to a custom-designed and manufactured, ultra-low-noise, low-impedance transformer. This powerful transformer ensures maximum fidelity between the motor and the electronics. The NTR is an active ribbon microphone and utilises audiophile-grade components to deliver a high-output signal, meaning the NTR can be used with a wide range of preamps without the additional gain requirements of many ribbon microphones.
Specifications
Acoustic & Electrical Specifications
Acoustic Principle
Velocity Transducer
---
Active Electronics
Step-up Transformer and signal balanced preamp stage
---
Frequency Range
20Hz – 20kHz
---
Headphone Output Power
-30.5dB re 1 Volt/Pascal (30.00mV @ 94 dB SPL) +/- 2 dB @ 1kHz
---
Equivalent Noise Level (A-Weighted)
15dBA
---
Mechanical Specifications
Dimensions (mm)
216 (H) x 65 (W) x 65 (D)
---