RØDE Lavalier GO Professional Lavalier Microphone
$99.00
Description
Lavalier GO
Professional Lavalier Microphone
The Lavalier GO is a professional-grade lavalier microphone designed for use in a wide range of applications. The 3.5mm TRS connector is designed to pair perfectly with the RØDE Wireless GO series and most recording devices with a 3.5mm TRS microphone input.
Featuring a discreet 4.5mm omnidirectional condenser capsule, the Lavalier GO delivers crystal-clear audio in any environment and is incredibly forgiving when it comes to placement on talent, allowing for greater flexibility in fast-paced situations. It is available in black or white for easy concealment on any clothing.
Key Features
Professional-grade lavalier mic with 3.5mm TRS jack
High-quality omnidirectional condenser capsule
Kevlar® reinforced cable
Available in black or white
Discreet, Crystal-clear Audio
Ideal for everything from presenting to camera to podcasting on the go, the Lavalier GO delivers professional results that will elevate your content. It comes with a pop filter for minimising plosives and a durable mounting clip with in-built cable management for quick and easy mounting on talent, ensuring you can capture crystal-clear audio every time.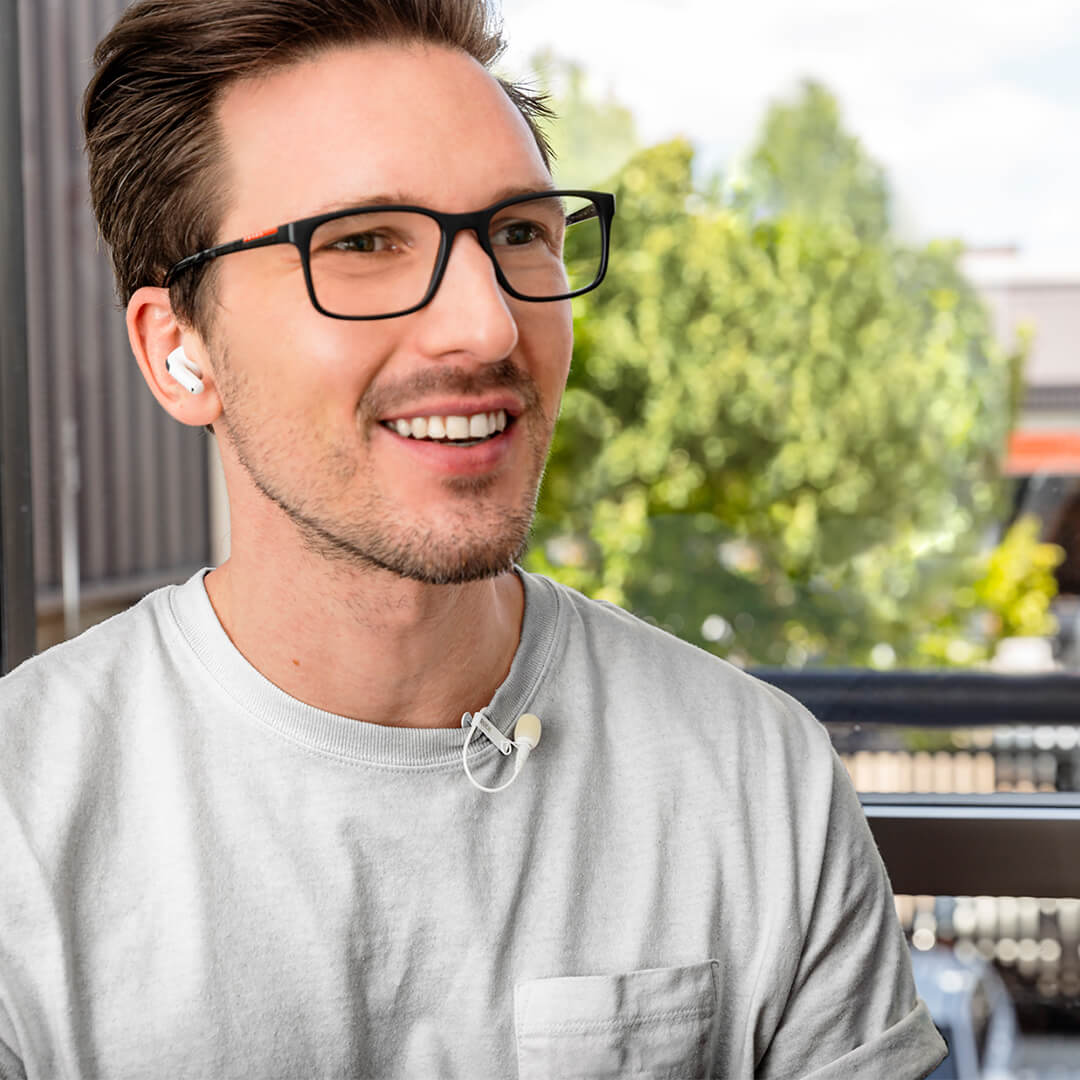 The Perfect Pair
The Lavalier GO features a 3.5mm TRS connector for plugging into any device with a 3.5mm microphone input, including audio recorders, cameras, mobile devices, and computers, but is optimised for use with the RØDE Wireless GO series. Simply plug it into the Wireless GO transmitter for broadcast-quality audio in any situation.